Introduction
Introduction
The Communication Unit is a unit that provides technical support to all units under the governance of InQKA.
There are several operations that covered for this unit are:
Managing all the printed and digital publishing
Managing and maintaining related announcements on official InQKA's Website and Social Media
Managing events and cultivating quality
Managing application for ISBN and ISSN registration
Preparing InQKA Annual Report for e-Book
Updating UiTM Self Review Portfolio
e-Forum Webinar Hari Kualiti Sedunia 2020
e-Forum Webinar Hari Kualiti Sedunia 2020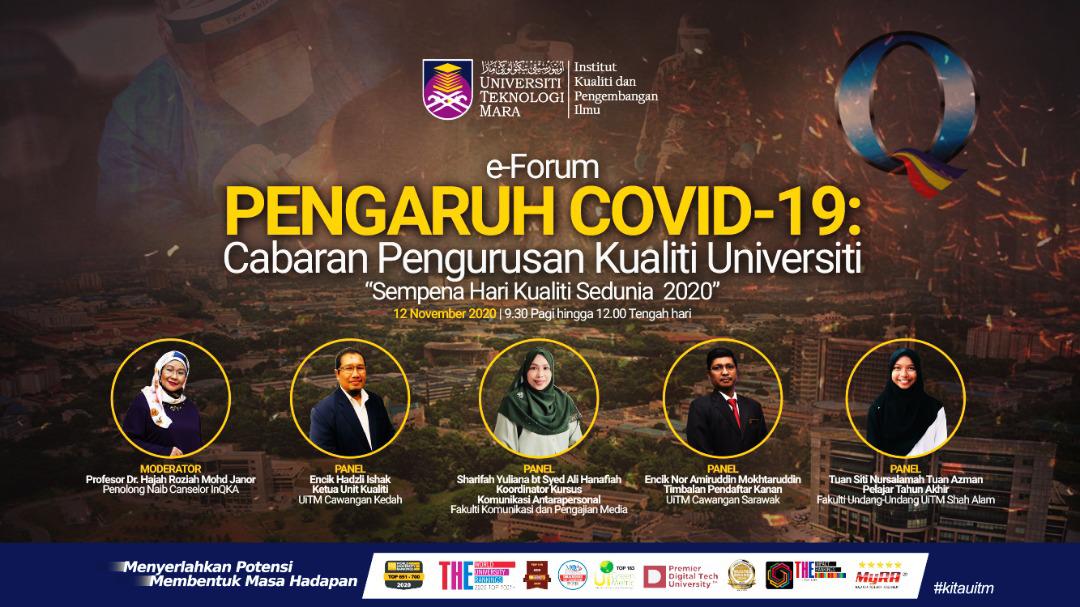 Objektif Program
Sempena Hari Kualiti Sedunia 2020, InQKA menganjurkan forum bagi mengupas isu isu semasa berkaitan kualiti. Program e-Forum ini merupakan platform perbincangan secara maya bertujuan untuk memanfaatkan beberapa pandangan daripada pelbagai perspektif termasuk ketua unit kualiti, pensyarah, pelajar dan pentadbir universiti bagi membincangkan mengenai pengamalan terbaik dalam pengurusan kualiti universiti sepanjang pandemik Covid-19. Masa depan universiti sangat bergantung kepada kaedah mengenal pasti cabaran, mengatasi kesukaran dan kesan terhadap masa depan universiti.
Aturacara Program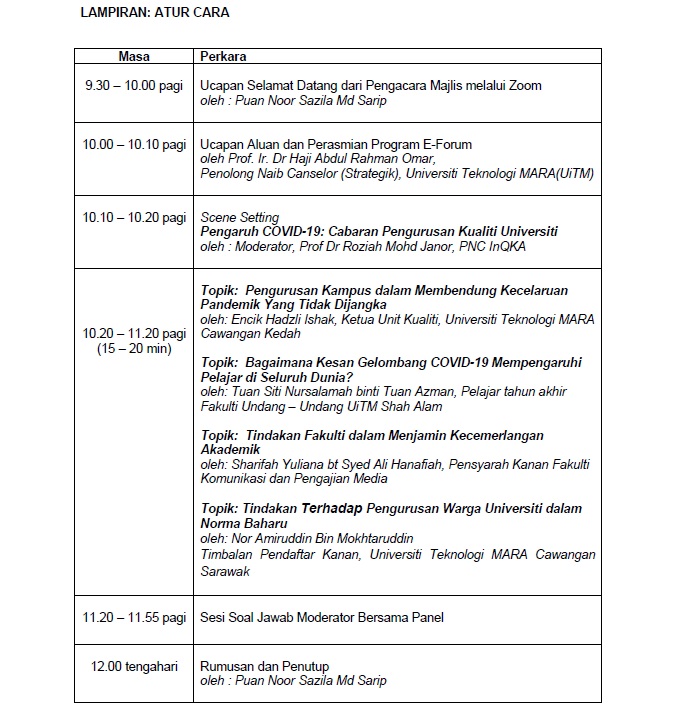 Panel's CV